Cleanliness,
sterilization & air purity –

BREITNER

filling machines
Cleanliness: Cleanliness is an absolute must when filling. We have the necessary technology to ensure that canisters do not spill over during transport and that nothing drips out of the filling nozzle – onto the conveyor belt, for example. We have decades of experience in optimising these processes, and our engineers put our accumulated know-how at your disposal. Cleaning: In most cases, the filling machine has to be cleaned at regular intervals, e.g. at the end of a production shift.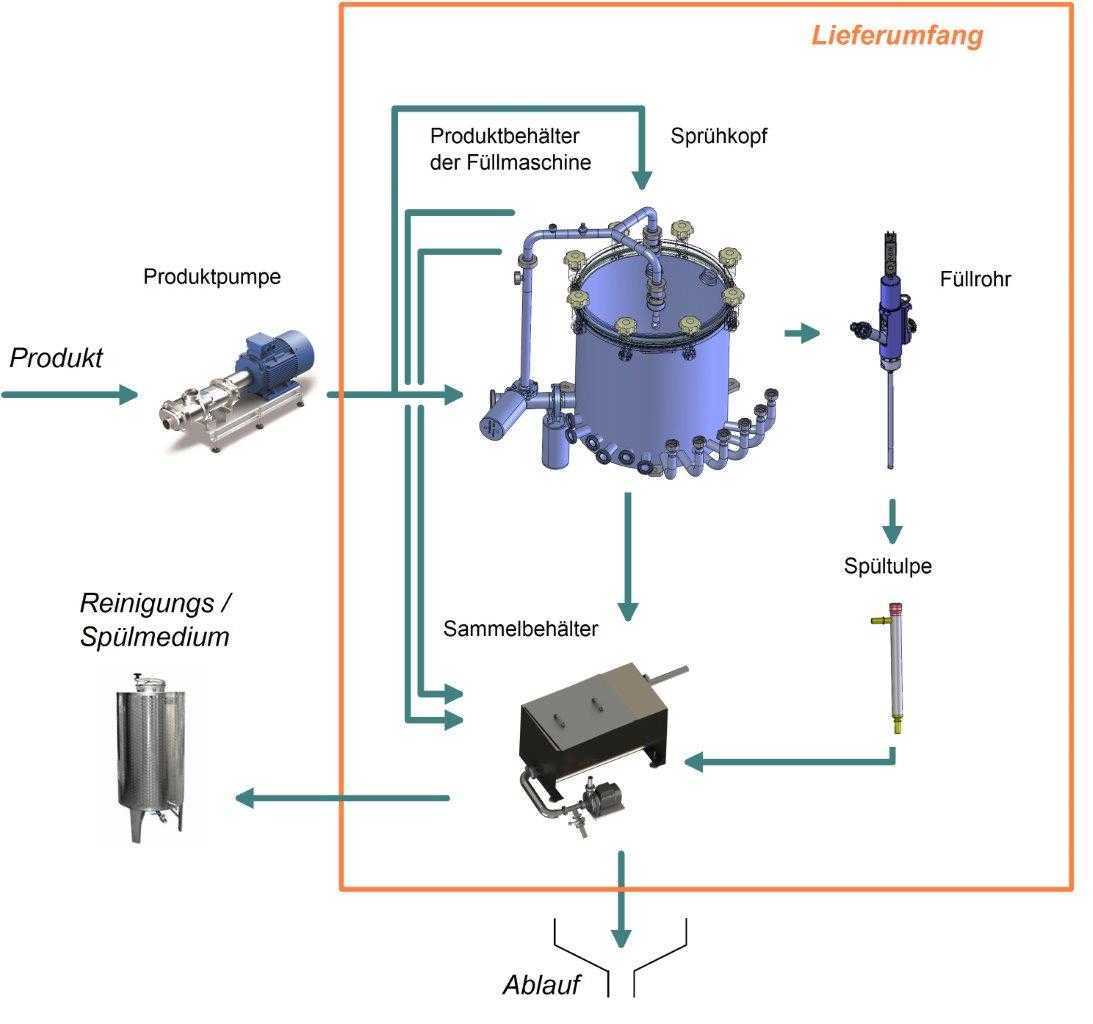 From our offer: Typical CIP scheme with cleaning cups at the filling positions and a central collection tank.
This means that the machine does not have to be dismantled for cleaning, but a cleaning and rinsing fluid cleans the machine from the inside.
What exactly does this cleaning process look like? How consistently should the process be automated? What happens to the cleaning medium – is it recycled and disposed of?
We offer you the full variety of technical possibilities.
All these questions depend on the product, environmental requirements for your production plant and the desired degree of automation.
SIP – Sterilization in Place
The set-up of a cell culture proves the success of the Sterilisation in Place (SIP) cleaning of the filling machine.
For some products, CIP – Cleaning in Place – is not sufficient – the product guidance must be absolutely sterile. "Absolute" means that only a very small amount of residual germs may remain in the machine; this must be regularly checked and recorded in the laboratory. We provide the necessary technology for sterilising the product guide with superheated steam and for sterilising the compressed air used via activated carbon or sterile filters. The staff of your laboratory and our machine technicians work closely together. This ensures success for sterile operation in your production.
Filtered air around the filling nozzle – Laminar Airflow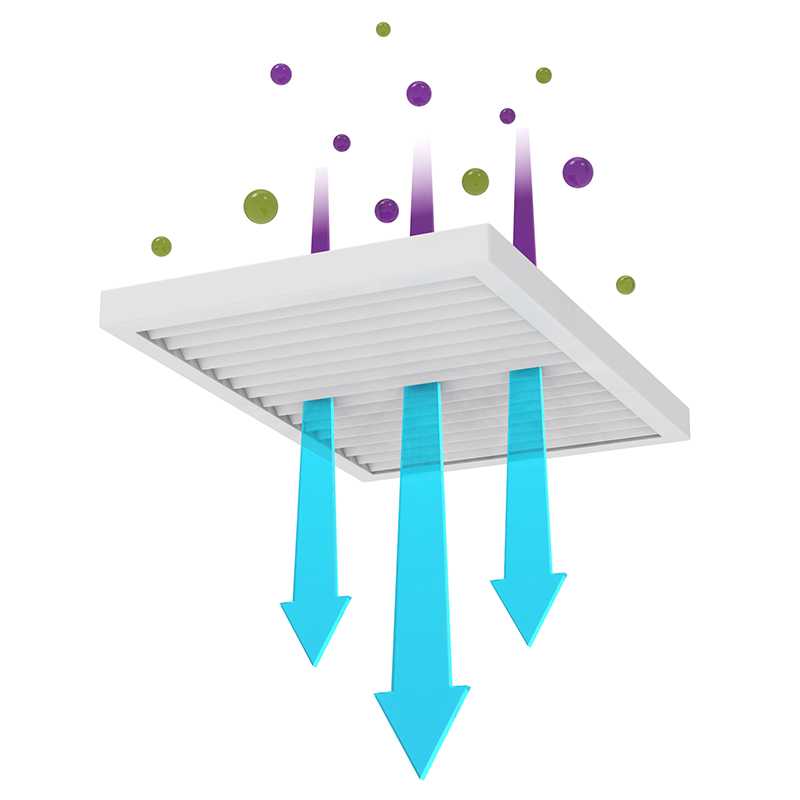 In the case of perishable foodstuffs (such as special sauces, freshly squeezed fruit juices, etc.), the requirements for low germ contamination during filling are so high that the ambient air must be under control of the germ contamination even on the short distance between the opening of the filling nozzle and the liquid level in the bottle. In such cases, we equip the filling machine with an additional filter device – Laminar Airflow – which supplies the machine's working chamber with sterilised air. Germs do not float freely in the air on their own, but are attached to dust and other tiny air particles; as these particles are retained by the Laminar Airflow filters, the germ load is also reduced.
Are you interested in our filling systems or our packaging machine service?
Then contact us …
Our qualified team will be happy to answer your questions or concerns.