Machine solutions for chemical products –

BREITNER

filling machines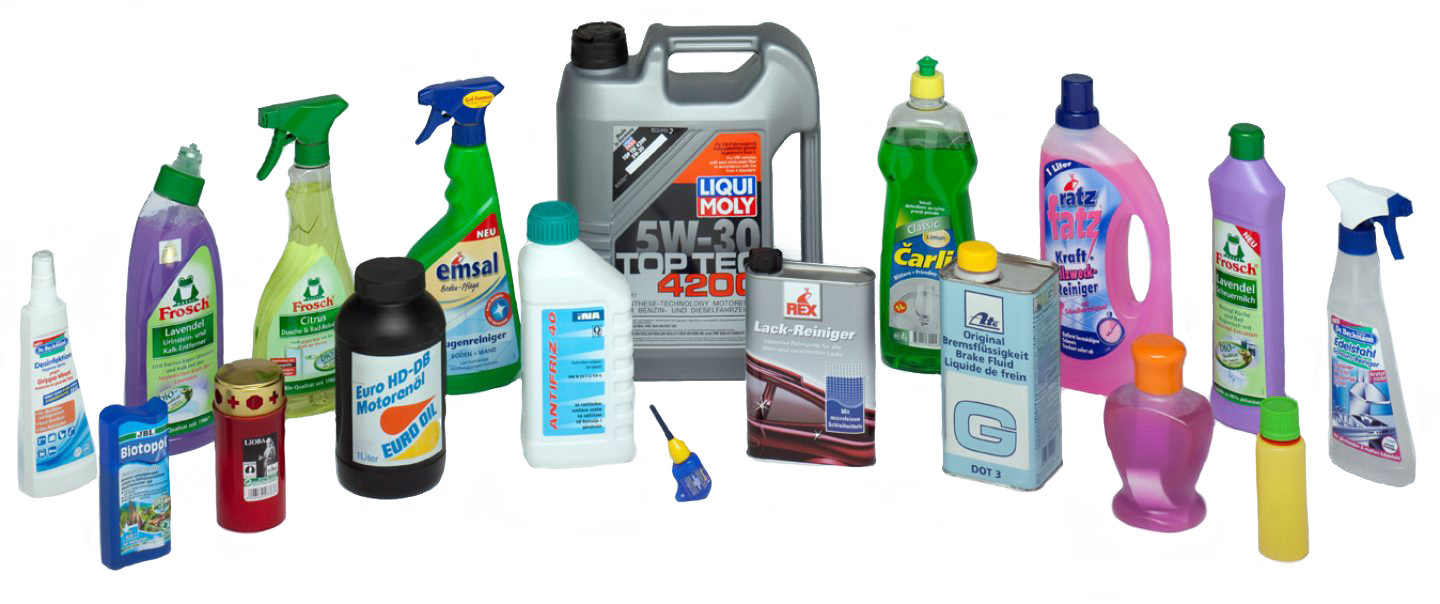 In the chemical industry, our company serves a broad spectrum: our machines fill liquids for the automotive industry, cleaning chemicals or agrochemicals, to name just a few.
Some products, such as glass cleaners, are sometimes manufactured in large quantities, sometimes with special requirements, such as the shape of the bottle. A particular advantage of BREITNER machines is their high performance when filling highly foaming products.
When capping pump closures with dip tubes, our machines achieve particularly high cycle rates.
See our range of machines for yourself.
Filling machines for chemical products
Typical products:
Engine oil, brake fluid, car care, petroleum, radiator antifreeze, windscreen cleaner, car wax, paints, glue, superglue, liquid fertiliser, disinfectant.
Are you interested in our filling systems or our packaging machine service?
Then contact us …
Our qualified team will be happy to answer your questions or concerns.