Transport mould: the puck –

BREITNER

filling machines
Some bottles do not stand reliably on the conveyor belt: they are too small, too light, have a sloping base or are top-heavy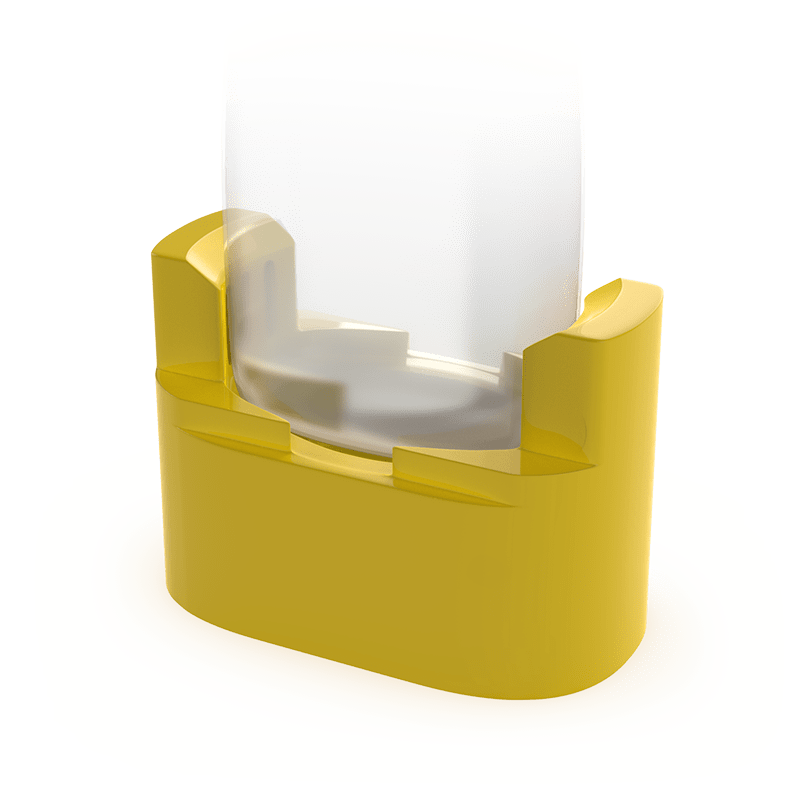 This puck was specially milled for one of our customers so that it can also be easily processed by the downstream labeller.
In all these cases, each bottle is placed in a transport mould in which it goes through the entire process – filling and closing. Before packing, the bottle is removed from the transport mould, which runs back to the bottle unscrambler.
At a low output in the filling process, the bottles can be set up manually together with the puck. For higher outputs, we recommend our bottle unscrambler with integrated mould inserter (type BFP).
Are you interested in our filling systems or our packaging machine service?
Then contact us …
Our qualified team will be happy to answer your questions or concerns.