Explosion protection (ATEX) –

BREITNER

filling machines
Explosion-proof operation during filling
Products such as disinfectants or nail polish remover contain alcohol or solvents and are therefore highly flammable. They must be filled under explosion protection conditions (ATEX).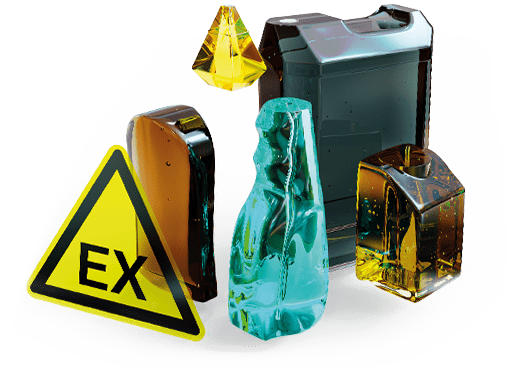 We supply the entire technology of the explosion protection equipment for our machines from a single source. This starts with the special mass flow meter and extends to the gas warning device in the working chamber.
The project planning includes, among other things, the definition of the zoning, but also all official verifications and, of course, the tailoring to the explosion protection situation in your production, right up to the ventilation of the hall.
In the quotation phase, we coordinate the machine design with your conditions in detail.
Are you interested in our filling systems or our packaging machine service?
Then contact us …
Our qualified team will be happy to answer your questions or concerns.