Special mechanical engineering –

BREITNER

filling machines
Monobloc version of rotary filling and closing machine
The rotary filling and rotary closing machines are often mounted on a common machine frame to save space. This ensures particularly smooth running of the filled and still unsealed containers (no spilling over). This compact design is particularly advantageous for soft, less dimensionally stable plastic bottles, which are not accumulated anywhere and therefore do not deform.
The available variants of rotary filling and closing machines can be combined. The choice of these variants depends on the product, the container and especially the closure, as well as the process parameters (output).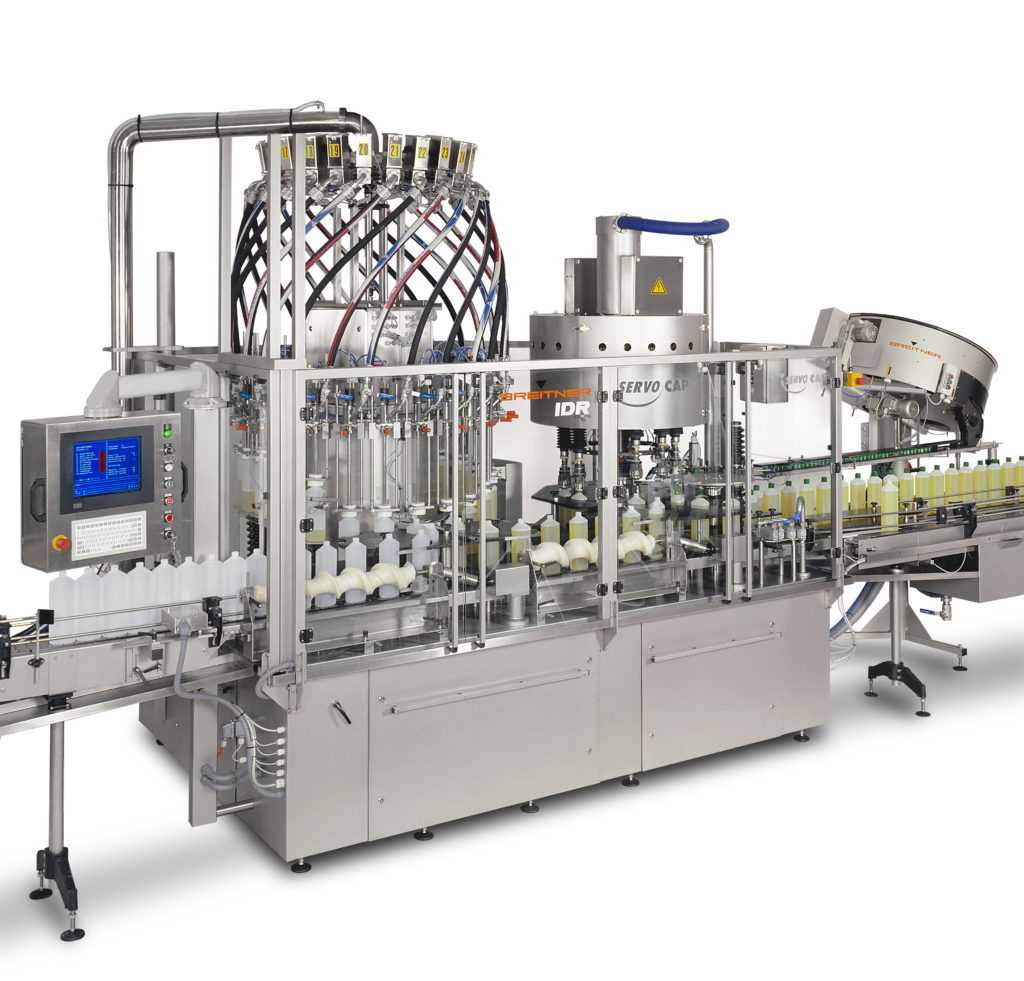 Linear filling machine type IDL/MDL in TWIN design
The TWIN version has two parallel conveyor belts with a maximum of 28 filling positions opposite each other. Filling and discharge take place alternately, so that the machine delivers a high output and – due to the alternating cycle – an almost constant output of filled containers.
Linear filling machine IDL/MDL in modular design

With the modular design of the machine, all parts that come into contact with the product, i.e. product vessels and filling positions including the entire product guidance system, can be moved out of the machine and exchanged for another module.
This offers advantages:
if, in addition to the usual products, e.g. sulphuric acid is to be filled, which requires a container made of plastic and filling nozzles made of titanium
if, in the case of small batches, downtimes due to cleaning are to be avoided (exchange module and clean or sterilise at a separate station)
if there is a risk of cross-contamination (e.g. engine oil vs. brake fluid). The cleaning effort can be reduced here by a fixed assignment of the module to the product.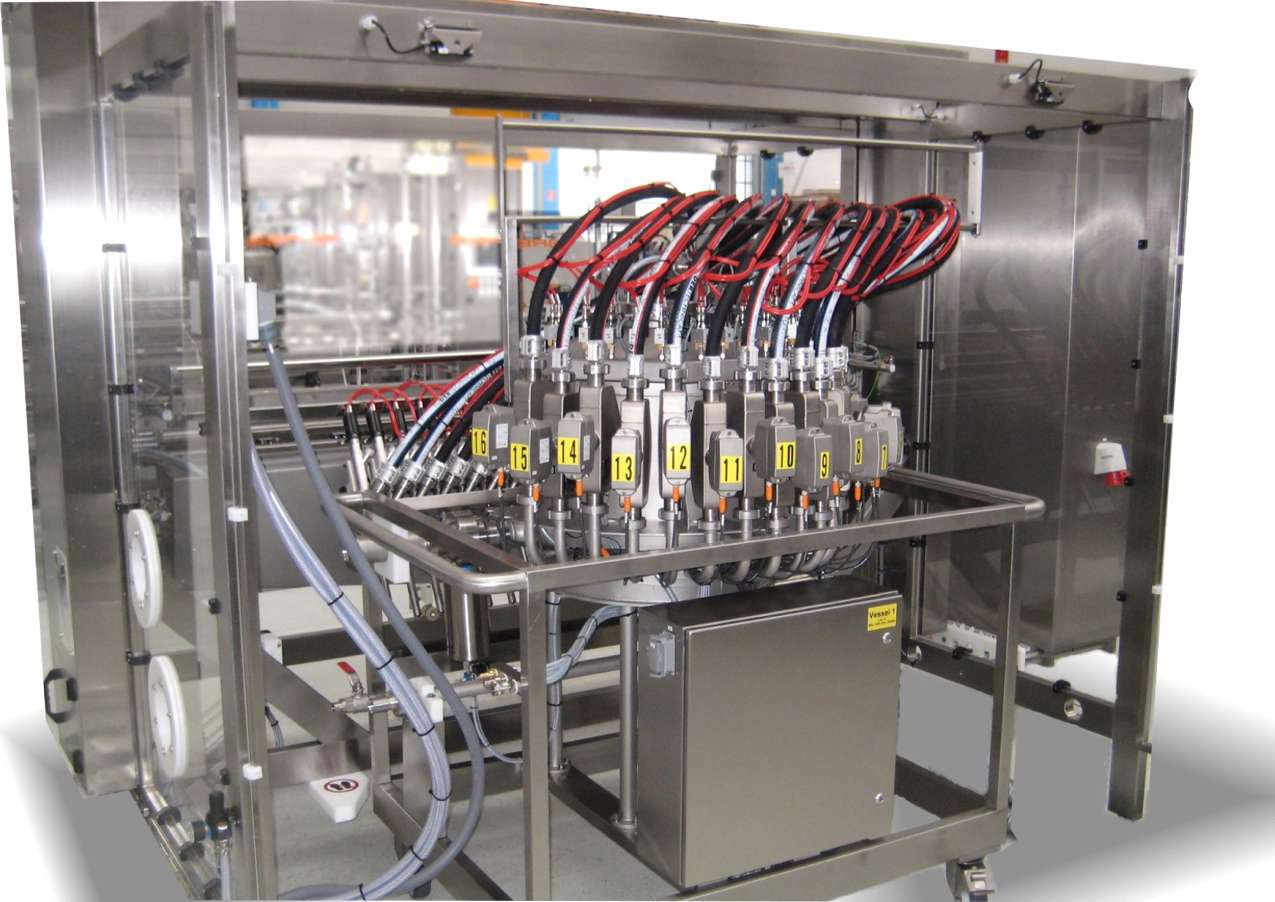 Dosing via peristaltic pumps

With some products, such as superglue, cleaning the product guide is not reliably possible (rapid curing during machine downtime). Here, peristaltic pumps offer the possibility of disposing of the (inexpensive) product hose instead of cleaning the product guide from the inside (Cleaning in Place, CIP).